Join us for one of our concerts
The CCB Toronto Visionaries Chapter, Canadian Council of the Blind, proudly presents our online concert series, featuring performances by talented Canadian artists with lived experience of vision loss.
"The Edge of Blue" with Roy Forbes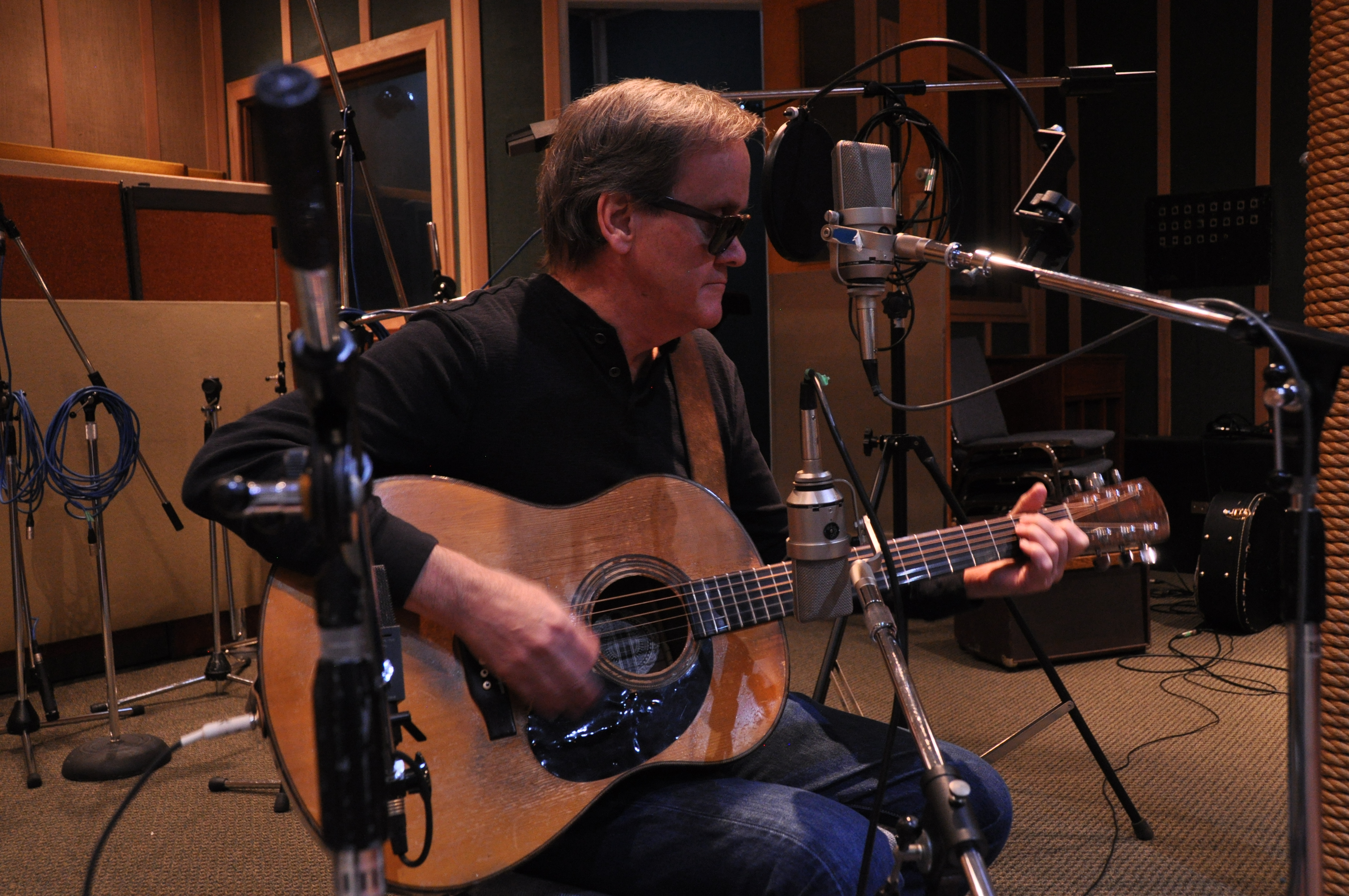 Join us for a fascinating evening of music and conversation with 5-decade veteran of the Canadian folk scene, Roy Forbes! We'll sample some songs from Roy's long career, and talk about his journey with vision loss. Then, we'll sample a few tracks from his most recent album, Edge of Blue.
Access passcode: AN%8Qn8l
Cost: Access to CCB shows is absolutely free!
There are no tickets to buy, no registration required.
The CCB Toronto Visionaries is proudly supporting the work of talented Canadian performers. We are, in turn, supported by charitable donations. If you can, please consider making a completely voluntary, pay-what-you-can donation to our Chapter. You'll find donation options here. Thanks.
Past performances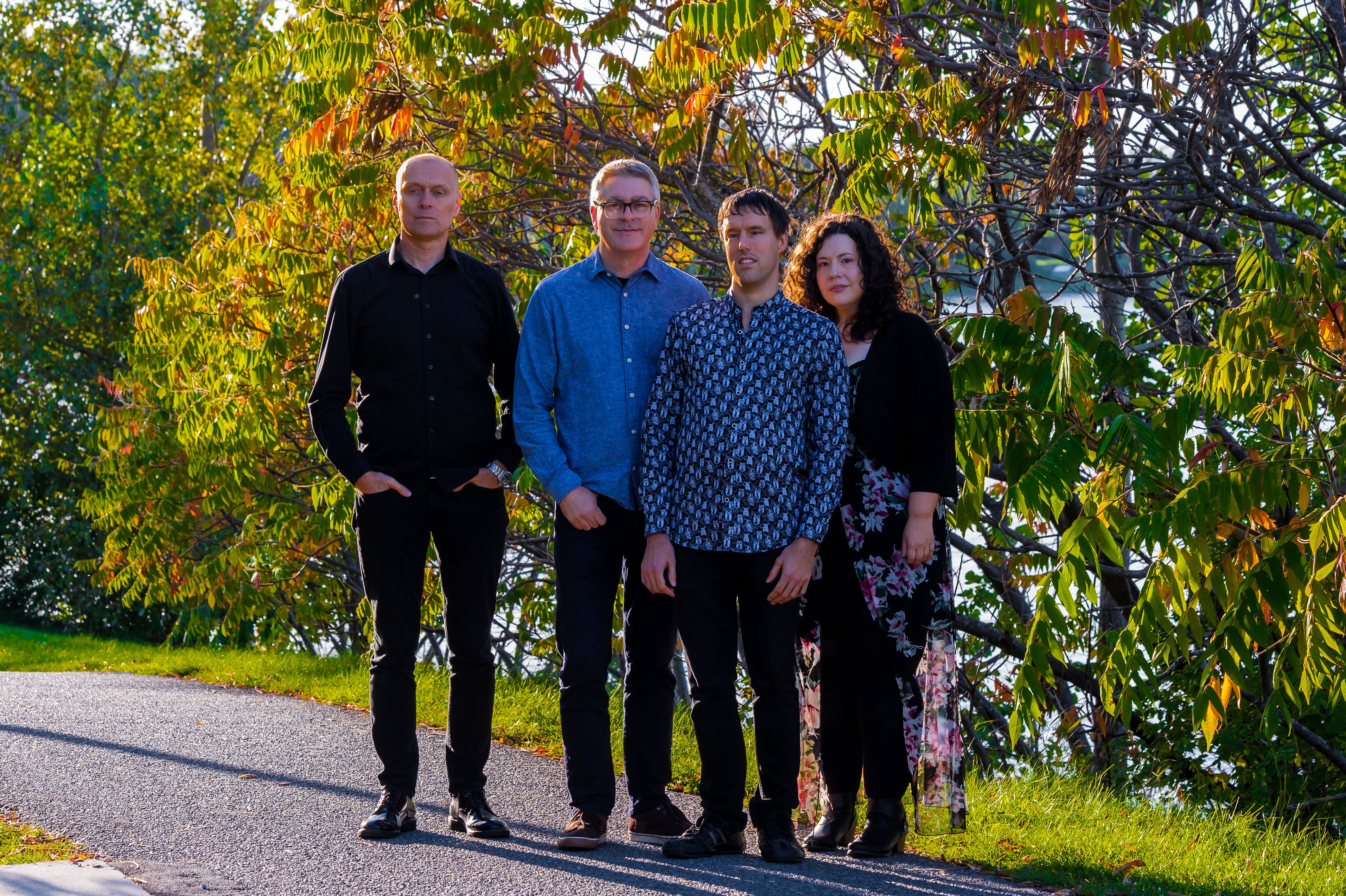 Lucas Hanneman Express Blues Band
Driving the Boat & Other Stories, with Kim Kilpatrick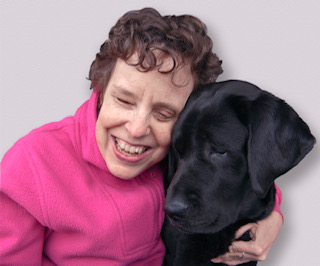 Back by popular demand, seasoned story-teller and creator of the CCB's Get Together with Technology program Kim Kilpatrick, returns for another delightful and poignant evening of carefully-crafted vignettes and memoirs drawn straight from her lived experience with vision loss.
Driving the boat: The time when my brother promised to build me a boat and chaos ensued.
Mail order catalogue: Another childhood story about my brother and I ordering something that is too-good-to-be-true from a mail order catalogue, and what happened after that.
Blind Camp and Bumper Cars: A story about working at a camp for blind kids and our adventures with the bumper cars.
My University Education: A story about a weird encounter with a lady when going to pay my university tuition, and an encounter with a cyclist on the way back from her office.
We'll also have an opportunity to talk with Kim about the art of story-telling. There will be a short Q&A afterwards.
Date: Saturday, February 26, 2022
Time: 7:00 p.m., EST, sharp
Location: Online via Zoom. We'll open the meeting room at 6:45 p.m.
Call-in option: Dial 647-558-0588, meeting ID: 863 3481 9123. To request the concert pass code, send us an email.
2021 performances
Here are some of our fond musical memories from 2021. We would very much like to thank all who generously shared their music with our community!
The Power of Music — with Stelth Ng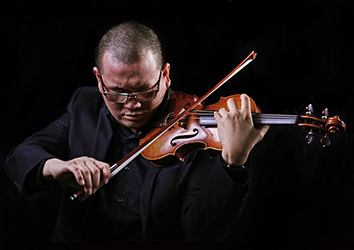 On Saturday, July 17, 2021, accomplished classical pianist and violinist Stelth Ng joined us in conversation, and shared a number of pre-recorded works from the classical and contemporary repertoire, including a number of his own compositions. Stelth also talked about his ongoing advocacy for music as one of the avenues for healing after vision loss, and his new school for blind musicians, the Toronto Institute of Music for the Blind.
Theatre: The Sunglasses Monologue with Vivian Chong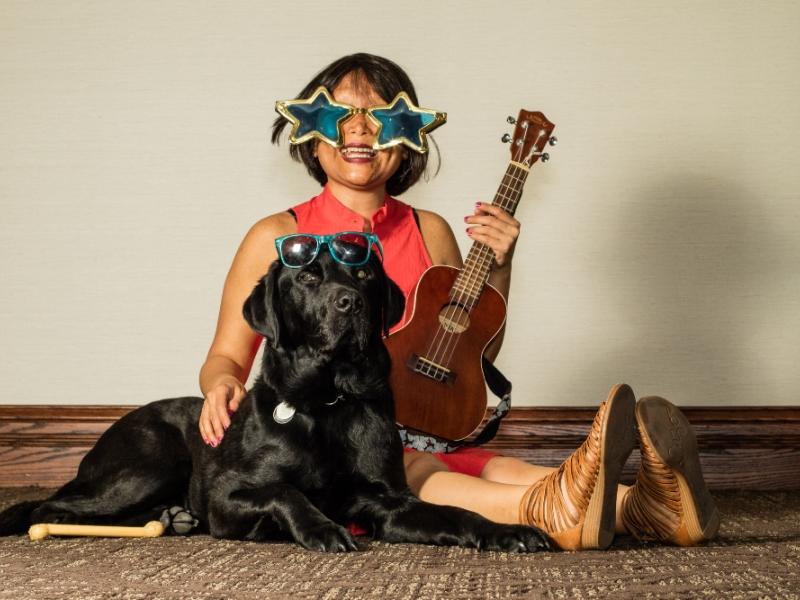 After 5 sold out shows in Toronto's Second City Theatre, and touring in Ontario and Alberta, Vivian Chong and her dog Catcher bring The Sunglasses Monologue to the CCB Toronto Visionaries.
In 2004 Vivian Chong suffered an extremely rare reaction to Ibuprofen and was put into a medically-induced coma. When she woke up, she found out that she had suffered internal burns. As her body recovered, her eyesight deteriorated — ultimately leaving her blind in both eyes.
The Sunglasses Monologue is about embracing vulnerability and change. A decade in the making, Vivian created this living memoir in response to endless questions about her day-to-day life as a person living with blindness. Through quirky humour and wisdom, Vivian shares how creativity enabled her to resurrect a vulnerable self and life.
Date: Saturday, May 29, 2021
Time: 7:00 p.m.
Concert: A virtual ceilidh, with Susanna McCleary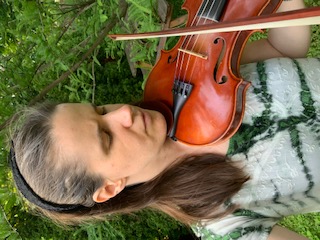 Susanna McCleary started learning classical violin in England, winning Musician of the Year for Herefordshire in 2006. As a totally blind musician diagnosed shortly after birth with Leber's Congenital Amaurosis, she continued her violin studies in Toronto with Ian Grant. But, trips to Cape Breton found her learning traditional tunes from the Beaton family, Glenn Graham and Sandy MacIntyre. She also plays Irish, Scottish, Métis, and Québécois styles and recently added klezmer to her repertoire.
She has studied with many renowned players including Sandy MacIntyre, Patrick Ourceau, Anne Lederman, Ilana Cravitz and Eric Stein. She holds a music diploma from Mohawk College and a B.Mus degree from McMaster University. She has also studied both Scots Gaelic and Irish to better understand the rhythm of the music.
Sample tracks from Susanna: "Quebec tunes" and "Scottish and Cape Breton tunes".
Join us on April 16th for a virtual ceilidh, featuring an eclectic array of fiddle styles that should get you up and dancing. Susanna is joined by keyboardist Dorothy de Val, whose spirited improvised accompaniments are the perfect complement to these toe-tapping tunes.
Date: Friday, April 16, 2021
Time: 7:00 p.m. to 9 p.m.
Location: Online via Zoom.
Call-in option: Dial 647-558-0588, meeting ID: 863 3481 9123. To request the concert pass code, send us an email.
Please arrive early! We'll open the Zoom room at about 6:40pm to give everyone a chance to be admitted and settle in. We'll do a brief introduction, starting just after 7pm. Then we'll screen-share Susanna's concert, pre-recorded exclusively for the CCB Toronto Visionaries and streamed using Zoom's new stereo capability, followed by a Q&A after Susanna's performance.
Concert: "Flying in the Dark" with Kim Kilpatrick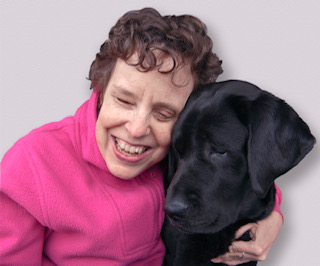 A gifted professional storyteller since 2004, Kim is known for her humorous, well-crafted stories. In "Flying In the Dark", her one-woman show created in 2011, Kim offers a series of hilarious and poignant autobiographical memoirs, stories about what it is like to live and thrive as a blind person in a sighted world.
Kim has performed on the NAC fourth stage, in storytelling theatre festivals in Ottawa, Montreal, Toronto, Victoria and Winnipeg. Kim is also the creator of the CCB's Get Together with Technology program.
Check out an interview with Kim at Kim Kilpatrick, MASC (masconline.ca).
Date: Friday, March 19, 2021
Time: 7:00 p.m.
Location: We will open the Zoom meeting room at 6:45 p.m.
Call-in option: 647-558-0588, Meeting ID: 511 951 0004). Note: Contact us for a password to access the show.
Concert: Michael Arnowitt, solo piano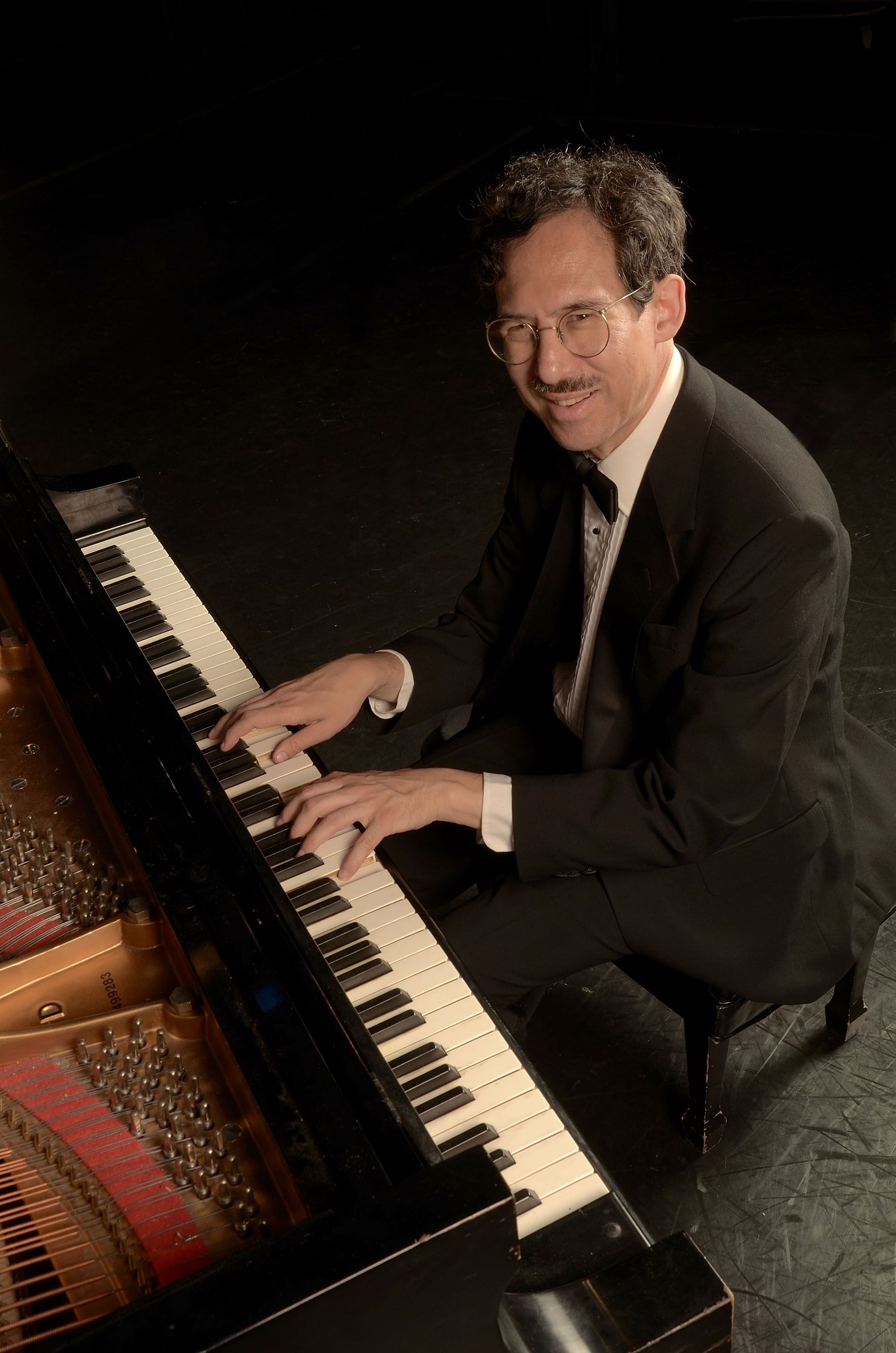 Michael Arnowitt is a seasoned professional concert pianist who has toured internationally, performing a wide range of Classical repertoire and great jazz standards, as well as his own original jazz compositions.
The program will include classical pieces by Debussy, Bach, and Bartok, as well as jazz improvisations on music by George Gershwin and Stevie Wonder. It will also feature the premieres of Michael's new composition, "Chicago Avenue", and his jazz arrangement of selections from Carl Orff's "Carmina Burana".
Michael, who is blind from retinitis pigmentosa (RP), is from the USA and is making his new life in Toronto.
Sample tracks from Michael Arnowitt's album, Sweet Spontaneous: "Migratory mood" and "Bulgarian Hoedown".
Date: Friday, February 12, 2021
Time: 7:00 p.m. to 8 p.m.
Location: Online at YouTube Live
Please visit www.mapiano.com, like his Facebook page, or follow him on Twitter @Piano_MA.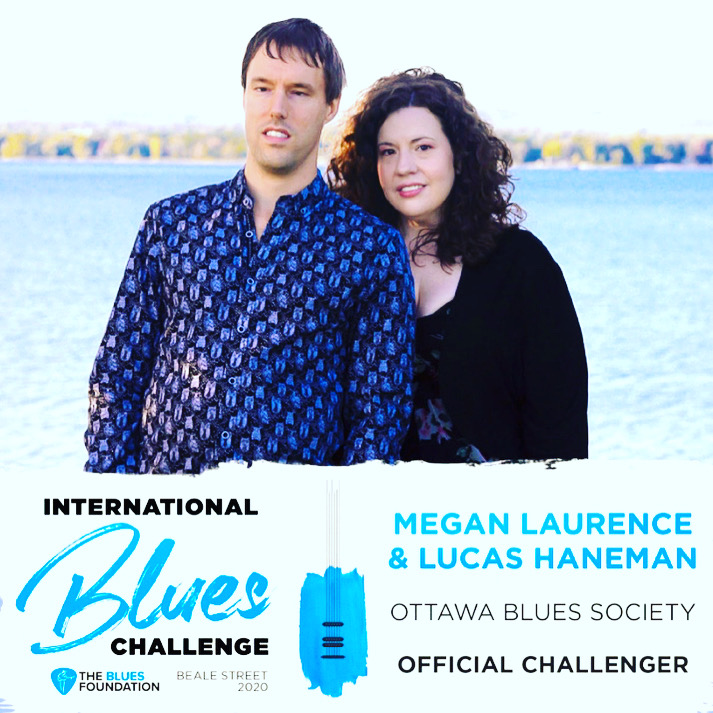 Concert: The Blind & the Beautiful: Lucas Haneman & Megan Laurence, Live!
Accomplished Blues guitarist and songwriter, Lucas Haneman and extraordinary Canadian vocal talent Megan Laurence offer an acoustic show featuring original tunes, one or two Blues classics, and new material from "Blinded by Blues", a forthcoming album due for release in 2021.
Here is the link to the show from January 15, 2021:
Here are a couple of sample tracks from The Blind & the Beautiful:
Listen to "Cobweb Blues" from Lucas and Megan's forthcoming album.
From the RBC Ottawa BluesFest's Advent Calendar, listen to "River" by Joni Mitchell.
And, check out this live interview with Lucas on CBC
For more on The Blind & the Beautiful, their new website or like their Facebook page.
Date: Saturday, April 18, 2020
Location: The Crystal Room, Toronto Estonian House, 958 Broadview Avenue, Toronto
Time: Doors open at 5:30pm, show starts at 7:00pm. It will finish around 9:15pm, with one intermission.
Cost: CCB members $20, non-members $30
Soft drinks, water, and light refreshments will be served.
Tickets available by arrangement. To get your tickets, email the CCB Toronto Visionaries, or contact Rhonda Underhill-Gray at the CNIB Hub (416-486-2500 extension 8313) or through the CNIB Store (1929 Bayview Ave). You can also get tickets at any CCB Toronto Visionaries event from now until the show date.